Healthy Body, Healthy Mind
Our Year in Review
Annual Impact Report 2018-2019
Letter from our CEO
Dear Friends,
I joined Healthier Generation earlier this year because of my deep appreciation for its profound impact on children's health in all the spaces kids live, learn, and play. After meeting and working with so many of our staff, partners, and supporters over the past year, that appreciation has only grown.
I'm proud to lead an organization committed to advancing bold ideas, new solutions, and evidence-based practices all in the name of fostering the optimal learning and development of young people across the nation.
A New Day for Healthier Generation
Since our inception more than a decade ago, we have been guided by the same principle: every child deserves a healthy future.
While that still holds true today, the latest science tells us that "health" can't just be defined by what we put into our bodies and how much we move them, but rather how we nurture them physically, mentally, and emotionally.
This led us to broaden our scope of work so that—together with local and national partners—we could apply our expertise in capacity building and community activation to any number of pressing issues facing children today.
In FY19, we improved the future of children's health in the areas of nutrition, physical activity, social-emotional health, and sleep.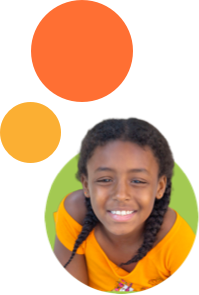 Our Vision for the Future
In order for every young person to succeed in school and in life, we must foster healthy bodies and healthy minds.
To meet this ambitious goal, we're applying Healthier Generation's unique strengths and assets to build capacity and address the rapidly evolving needs of children and their health and well-being.
This year, we put these ideas into practice by:
This page offers a unique perspective on these successes and more. I hope you will find inspiration and motivation to join our cause—and help us give more children and families the chance to build the healthier, brighter futures they deserve.
With deep gratitude,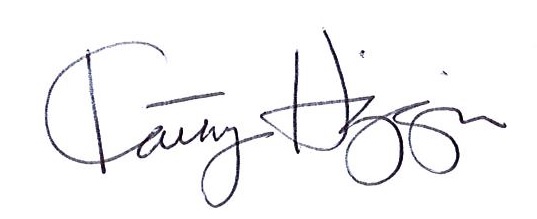 Kathy Higgins
Chief Executive Officer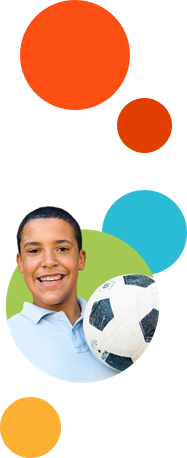 Our Impact At-a-Glance
29 Million
Children
benefiting from healthier meals and high-quality physical activity
44,500
Schools
receiving technical assistance to create healthier environments
3,900
Out-of-School Time Sites
benefiting from improved nutrition and increased movement
3.4 Billion
Fruit, Low-fat Dairy & Water Items
served in the U.S. Happy Meals since 2013 as a result of our partnership with McDonald's
71%
of Schools
enrolled in our programs serve children from underserved communities
170
Virtual Learning Opportunities
accessible at no cost for wellness leaders

This year, we advanced children's health to improve their learning and development
Philanthropic Partners
Healthier Generation's philanthropic partners provide much-needed resources to expand our reach, increase the effectiveness of our youth-serving initiatives and programs, as well as build nationwide awareness for children's health. Joining our founding organizations, these are a few of Healthier Generation's strongest supporters who are helping advance our mission across the country.
$1,000,000 and Over
American Heart Association
Clinton Foundation
Kaiser Permanente National Community Benefit Fund
Kohl's
Robert Wood Johnson Foundation
$500,000 - $999,999
Centers for Disease Control and Prevention
Sanford Harmony
Target
The JPB Foundation
$100,000 - $499,999
Aetna Foundation
Health Foundation of South Florida
Missouri Foundation for Health
Sleep Number
$25,000 - $99,999
Brita Products Company
City of Miami Gardens
Fullerton Foundation
Louisiana Department of Education
Mary Black Foundation
National Recreation and Park Association
Ocean Spray
Starkist
YMCA of South Florida

Join the Movement
Go to the Action Center
Find out how you can help create healthier environments for children in your community.
Engage
Donate
Make a tax-deductible donation to give more kids a healthy future.
Donate
Collaborate with Us
Join our efforts to create systemic change for children's health.
Collaborate