Dear Friends:
Reflecting on events from this past year has left many of us with questions about the role of public health in our lives. Yet this much remains clear: We have a collective responsibility as a nation to work together to advance a healthier generation of young people. As a leading children's health organization, the presiding question for Healthier Generation remains: What does it mean to be healthy today and tomorrow?
2021 was a challenging year for delivering on our organizational impact goal of every mind, every body, every young person healthy and ready to succeed. COVID-19 continues to threaten our physical health, and communities are experiencing an unprecedented surge in demand for social-emotional and mental health supports. Re-exposed wounds of adversity, systemic inequities, and unrelenting toxic stress have especially plagued youth who identify as Black, Indigenous, and People of Color (BIPOC) as well as youth from under-resourced communities.
Bearing witness to the experiences of the past year allows each of us to reexamine and redefine 'health' in more equitable and inclusive ways, and deepen our resolve to uplift those who disproportionately shoulder the burden of this collective health crisis.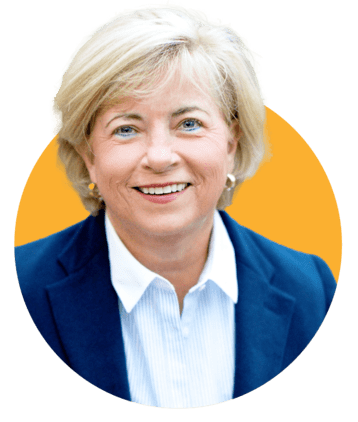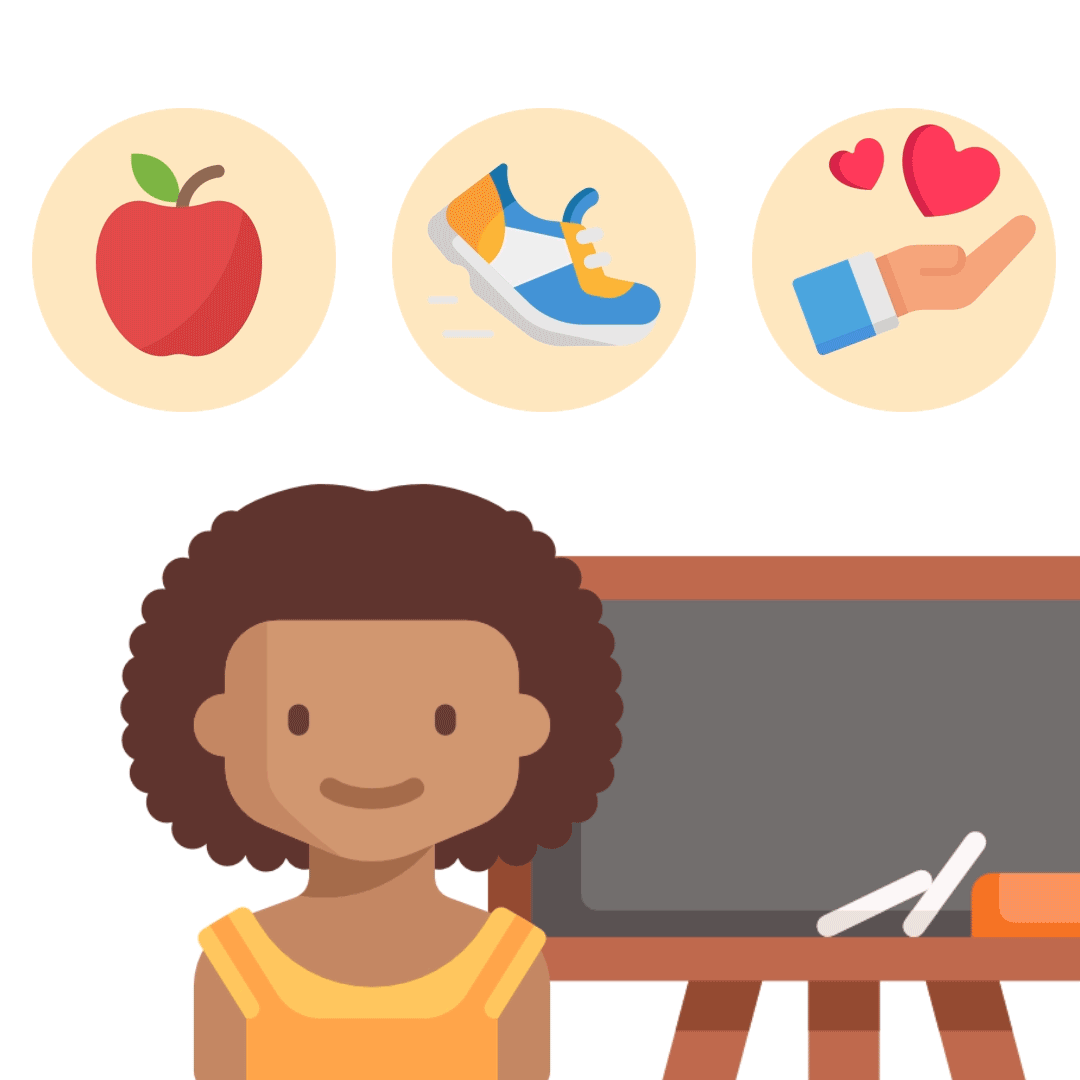 children benefiting from increased access to nutritious foods, high quality physical activity, improved social-emotional skills, and tobacco-free environments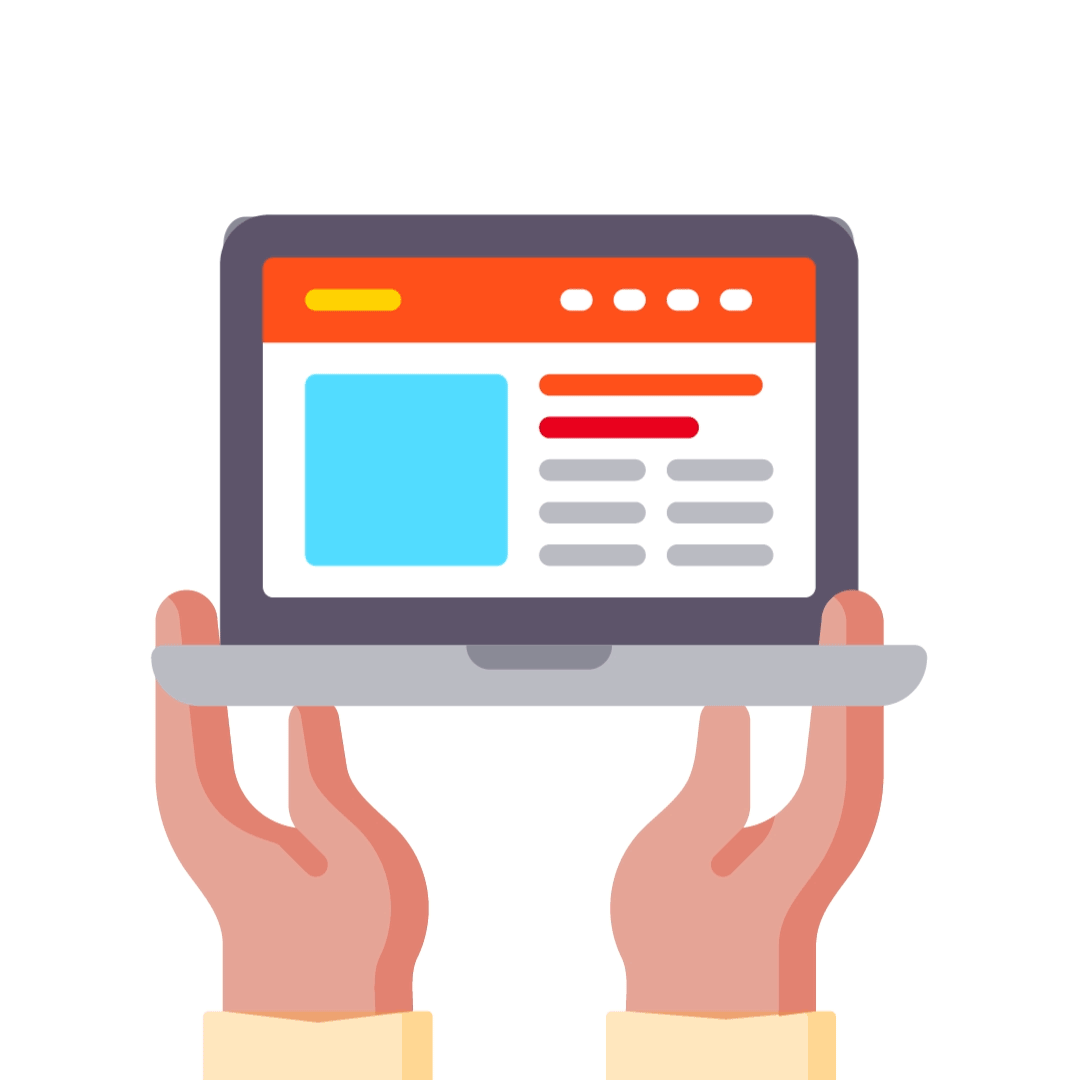 schools, districts, and out-of-school time sites served by Healthier Generation programs to more equitably advance whole child health — 70% located in under-resourced communities (Title I)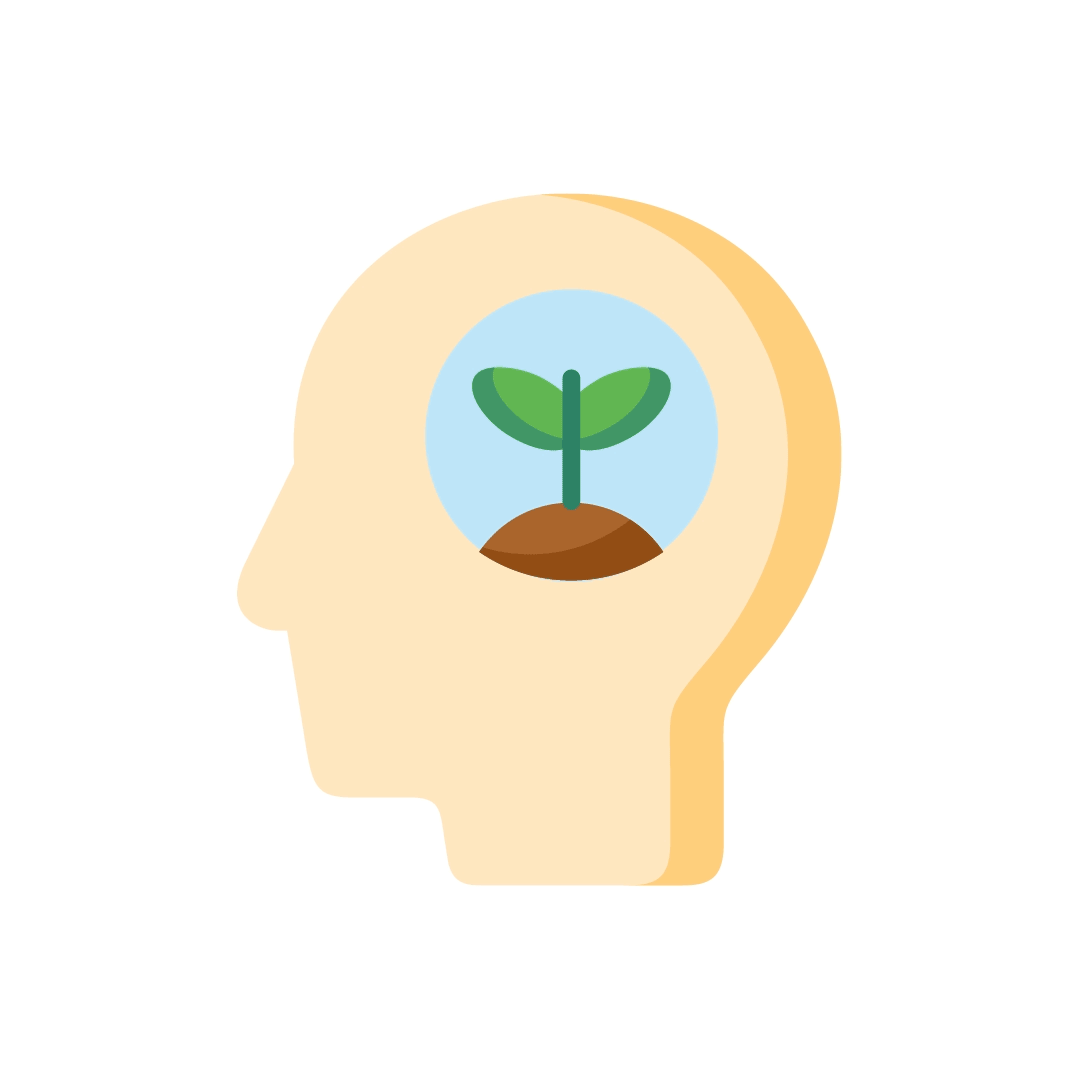 children, families, and school staff supported by our evidence-based resilience and mental health programming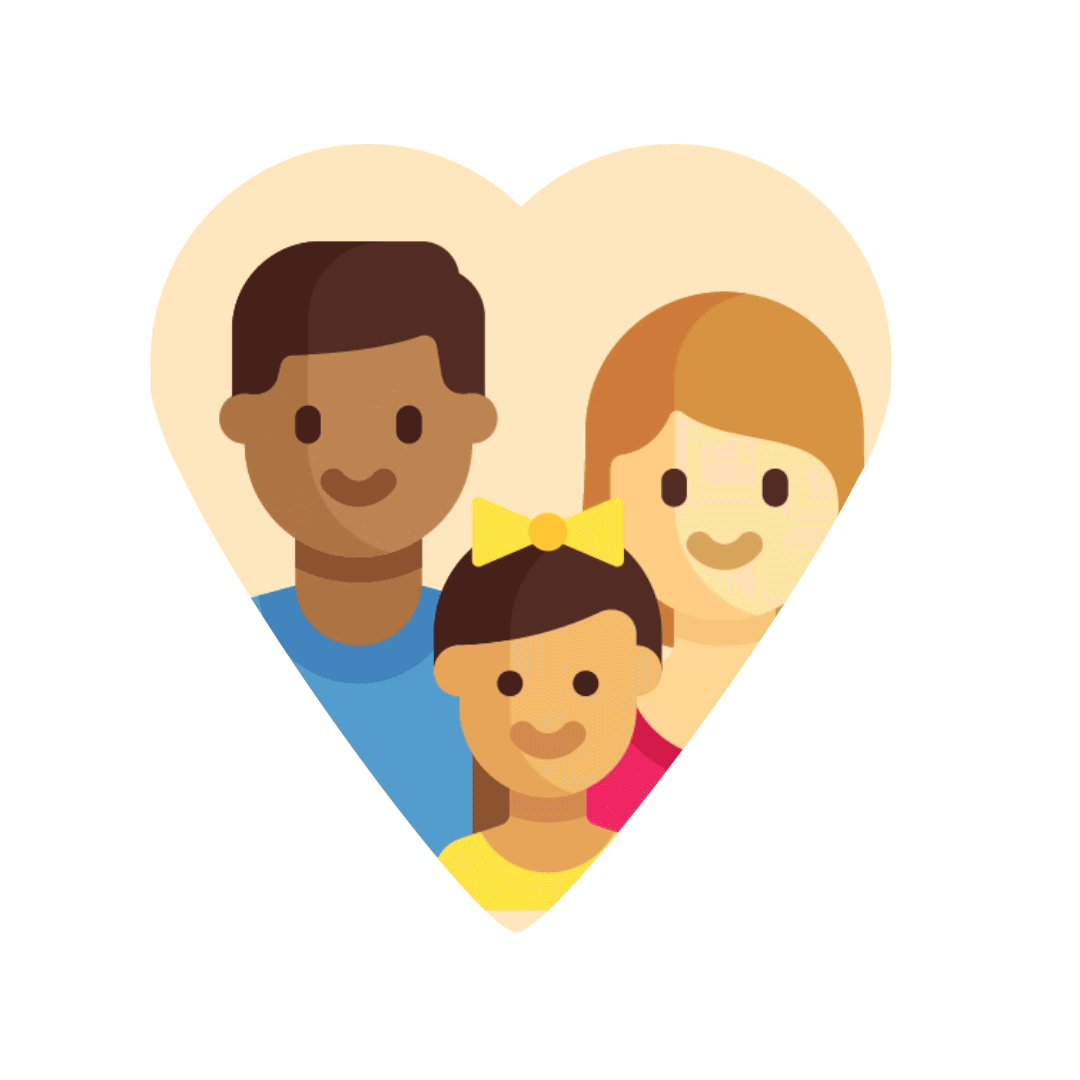 families, 64% representing BIPOC populations, reached with resources to support healthier home environments in which everyone can thrive
Our Response to the COVID-19 Crisis
students across 1,900 schools and districts benefiting from our COVID-19 Quick Start Health Assessment
times our COVID-19 resources, assessments, trainings, and webinars addressing whole child health were accessed by educators, parents, and caregivers
national and local health equity partners activated in our COVID-19 response efforts
Advancing Whole Child Health Together
Making the Healthy Choice, the Easy Choice
Since the launch of
Kohl's Healthy at Home
, Healthier Generation and Kohl's have reached over 12,000 school communities — of which 71% serve youth from under-resourced communities. Healthier Generation's impact is multiplied thanks to the helping hands of Kohl's associates nationwide, like a group in the Chicago area that helped distribute Eating Healthy at Home kits to students at Palmer Elementary School, an America's Healthiest Schools Family Distinction awardee. With an additional
$5 million commitment from Kohl's
, we will intensify support of Black, Indigenous and People of Color (BIPOC) families in under-resourced communities. Additional investments include the expansion of Spanish-language materials, custom digital tools, and building culturally responsive partnerships.
I'm incredibly proud to continue our partnership with Healthier Generation as we together commit to strengthening and improving family health and wellness for communities nationwide.
Greg Revelle,
Chief Marketing Officer, Kohl's
Building Bridges of Connection
In a year where school health has taken on new meaning, Audubon Middle School, one of Healthier Generation's 2020
America's Healthiest Schools
,
showed how they prioritize
the essential health needs of staff, students, and their families through unique programming. Programs included Abriendos Puertas (Open Doors) online-learning classes for parents, a Relaxation Station for staff, a similar Cool Down Room for students that need a break or an emotional rest, and an Audubon Crisis Team to address the mental health needs of both students and staff.
Many of the challenges [this past year] arose with addressing mental health issues, depression and social emotional issues. Even when the doors weren't physically open, our counselors were instrumental in boosting morale and coordinating on-line events that promoted attendance and created a sense of normalcy.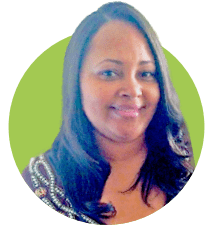 Carmen Obasi, Healthy Start Navigator,
Audubon Middle School, Los Angeles Unified School District (LAUSD)
Modeling Family Resiliency
Healthier Generation's celebration of Asian-American and Pacific Islander Heritage Month featured chef Peter Cho and Sun Park, owners of Han Oak restaurant in Portland, OR. The Cho family, including their two young children, Elliott and Francis, showed us how community connections help them balance work and home life — even amid a pandemic.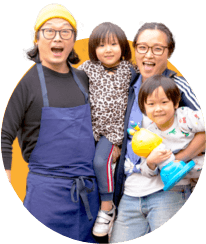 The most valuable lesson we've learned from becoming parents, running a business, and especially through COVID, is the importance of community... We're closer to our community than ever before, and taking care of our community is taking care of our family.
Sun Park,
Co-owner, Han Oak restaurant
Spotlighting Youth Advocates
Healthier Generation co-created professional development opportunities with young activists from across the country in 2021, including two youth-led virtual town halls: Visioning a Healthy, Equitable Future with Youth and Vaping, Tobacco & Health Equity. We continued sharing our voice with young people by teaming up with 16-year-old Julissa Minaya, an activist and Instagram influencer who is working to build safe and equitable spaces online. Alongside Healthier Generation staff, Julissa trained health and wellness leaders, like Maureen Neumann of the National Recreation and Park Association, who are working to address food security. In a session that explored the intersectionality of nutrition, Julissa shared her perspective as a young person who identifies as Latina, Afro-Latina, Dominican, Black, Puerto Rican, and German.
[An] inclusive & equitable future looks like a future that includes EVERYone.
Julissa Minaya
Youth Activist & Influencer
We extend our sincere gratitude to the many districts, schools, as well as national and community organizations who supported us, collaborated with us, and inspired us through this unprecedented year.
To our founders, donors, and philanthropic partners, including the CVS Health Foundation, Harmony SEL, Kaiser Permanente, and Kohl's: You made it possible to continue our mission, advancing our equity goals to support the health of the whole child, despite the ongoing challenges wrought by the pandemic.
To our health champions — teachers and administrators, parents, caregivers, and community members: Thank you for working by our side while we build a healthier tomorrow for our children.
To our youth: Thank you for raising your voices, for persevering in trying times, and for inspiring our work every day.
For over 15 years, Healthier Generation's philanthropic partners have fueled the development of innovative, evidence-based tools and resources that advance the health and well-being of children, families, and educators, building nationwide capacity for a healthier tomorrow. In addition, the success of our spring fundraising appeal, supported by Dr. Sears Wellness Institute, showed how vital individual donors are to ensuring the success of our organizational mission: 162 supporters raised over $10,000.
Our founders and these dedicated supporters make possible our goal of advancing equitable, whole child health in communities across the nation.
$1,000,000 and Over
American Heart Association
BlueCross BlueShield of South Carolina Foundation
Centers for Disease Control and Prevention
Clinton Foundation
The CVS Health Foundation
Kaiser Permanente National Community Benefit Fund
Kohl's
Robert Wood Johnson Foundation
$500,000 - $999,999
Harmony at National University
$100,000 - $499,999
Campbell Soup Foundation
Health Foundation of South Florida
Louisiana Department of Education
Mary Black Foundation
Missouri Foundation for Health
Merck
Saint Luke's Foundation
Sleep Number
U.S. Department of Health & Human Services
$25,000 - $99,999
AdvoCare Foundation
American Electric Power Foundation
Assisi Foundation of Memphis
City of Miami Gardens
Dr. Sears Wellness Institute
Fullerton Foundation
Highmark Foundation
Kaiser Foundation Health Plan of Colorado
Kaiser Foundation Health Plan of Georgia
Kaiser Foundation Health Plan of Washington
Kentucky Department of Education
Kinsa, Inc.
Mt. Sinai Health Care Foundation
U.S. Department of Agriculture
YMCA of South Florida
Welcoming New Leaders
Bringing an equity lens to every factor impacting children's health—from nutrition to education to civil rights—is essential to providing the next generation with the tools to thrive.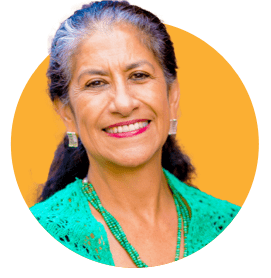 Connect with Us
Stay up to date on the latest resources from Healthier Generation — delivered straight to your inbox.
Connect
Engage with Our Work
Join us on Twitter to see how we're building a healthier tomorrow with equity and youth voice front and center.
Engage
Sustain Our Impact
Experience the power of community in support of children's health. Give today.
Sustain