Congratulations, Awardees!
Share the excitement of your achievement with our easy-to-use templates, graphics, and other tools in our digital award package. Watch the webinar or review the slides on how to make the most of your achievement.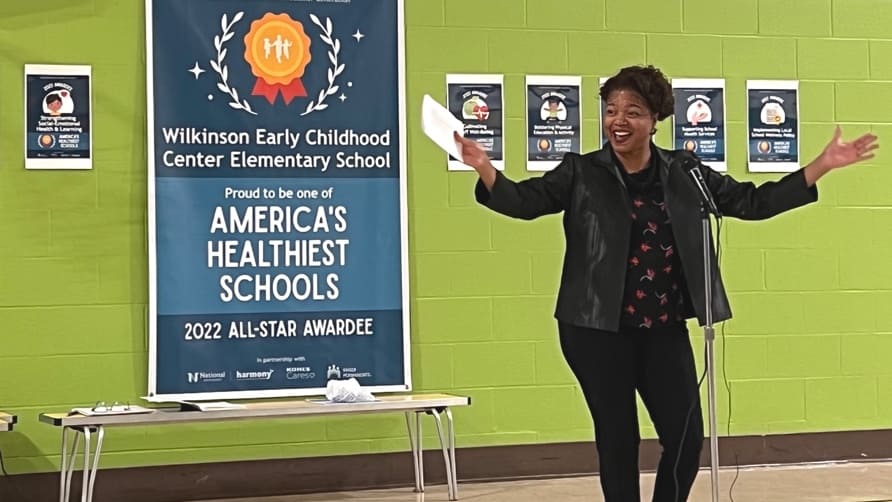 Share your exciting news year-round!
Host a Celebration Event
Craft Your Own Unique Celebration
Use our guide to create an event worth commemorating.
Get More Award Package Tools
All of our award package tools in one download
There are many other ways to showcase your achievement: Order customized T-shirts for your school community, use virtual call backgrounds, and print certificates to award to students and staff and posters to display in your school.
T-Shirt templates
Press Release templates
Social Media graphics
Event Guide
Certificates
Posters
Email graphics
And more!
Show us how you're celebrating!
We want to see your celebrations!
Send your photos/videos to help@healthiergeneration.org.
Use the subject line "[School Name] - Using the Award Package".
Have questions about how to use this digital award package or how to celebrate?
Thank you to our sponsors